ERSBio offers an all-in-1 Time & Attendance solution
It doesn't matter whether your staff are working from home, at the office, or on the road, our online platform can be tailored to your specific business needs.
Any industry, any size business… we've got you covered.




IP66
NEW ARRIVAL
EBZFP810
FACIAL DEVICE (IP66)
Enables fast and accurate facial or palm verification of individuals, and also caters for RF Cards or Passwords. It boasts an IP-66 waterproof rating.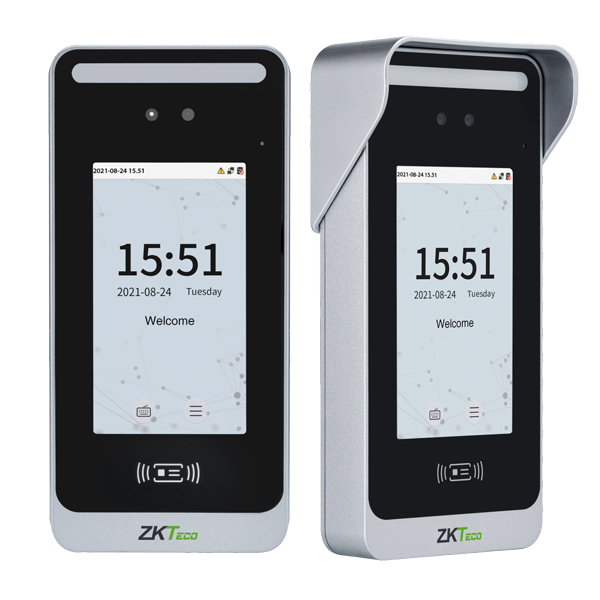 comprehensive t&a
ALL-IN-1
TIME & ATTENDANCE
Our online software solutions will help you save up to 15% on your monthly Payroll bill by reducing manual calculations and human error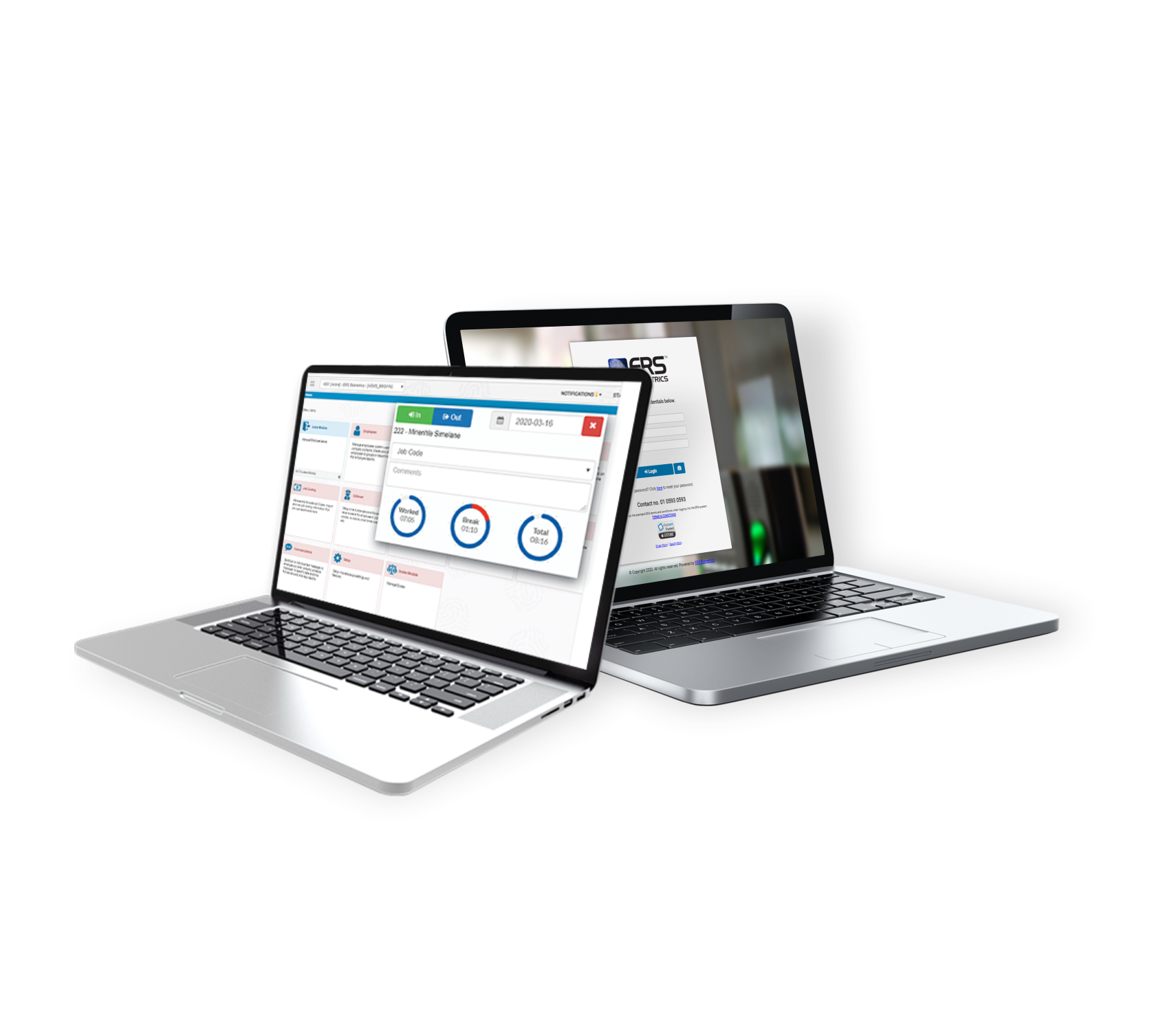 what makes us unique
WHAT MAKES ERSBio UNIQUE?
✓ Comprehensive Service Level Agreement
✓ Extended Warrantee
✓ Integration with Payroll Platforms / API's
✓ Finance and Rental options available
✓ No Hidden Costs such as Callout Fees
✓ Dedicated Support Centre
✓ Peace of Mind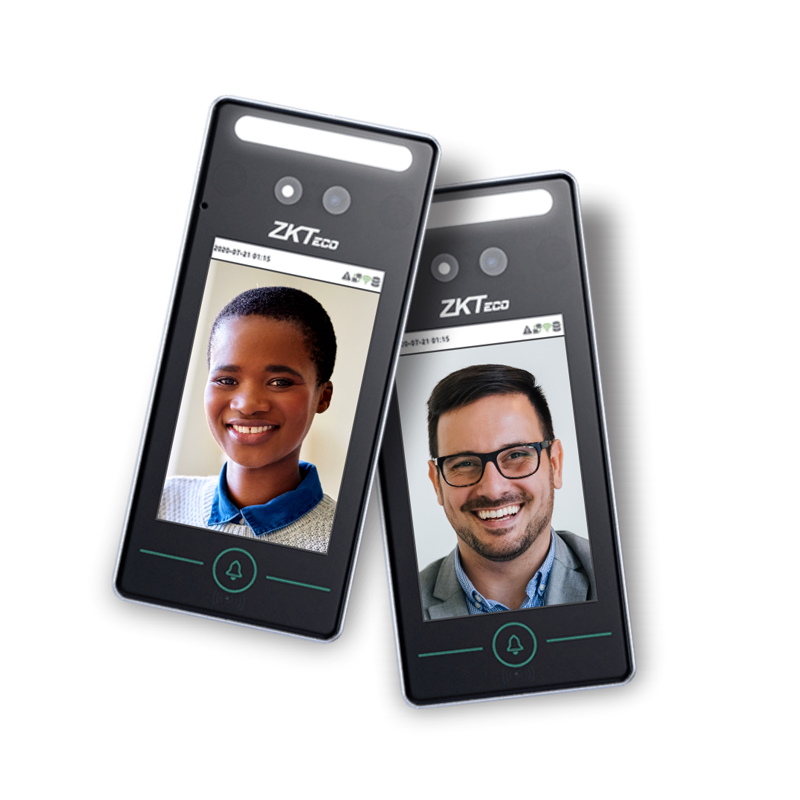 visitor management
VISITOR MANAGEMENT
An all-in-one Estate/Corporate Visitor Management Solution.
• Pre-register / Block visitors
• Mobile App & Online Software
• Guard Management
• Bookings & Instant Notifications to Tenants/Residents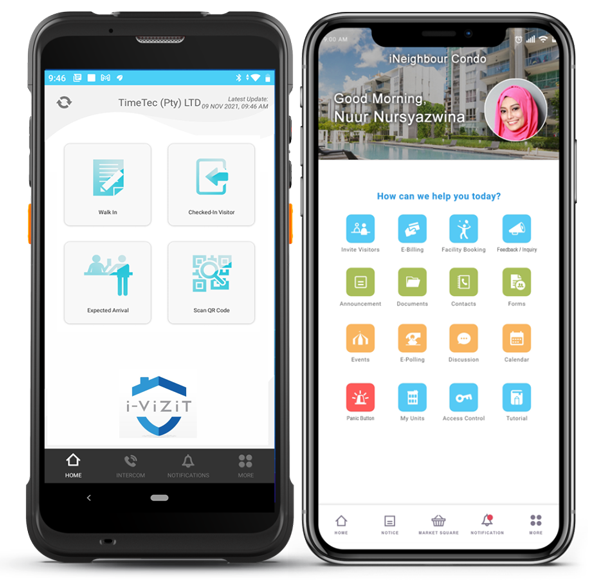 TIME & ATTENDANCE MANAGEMENT
If you are looking for an automated solution to manage your staff attendance, or to calculate their work hours, then we have exactly what you need.
Positive identification when your staff clock in on biometric devices / smartphone or desktop
Hours worked, overtime, leave, absenteeism and more can be managed by our system
Late comers or absentees will be flagged by the system, and management will be notified daily of exceptions
All hours can be exported into your payroll system via API's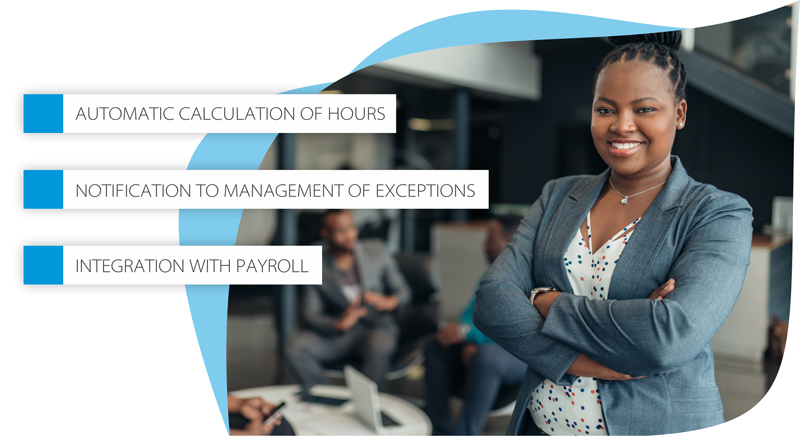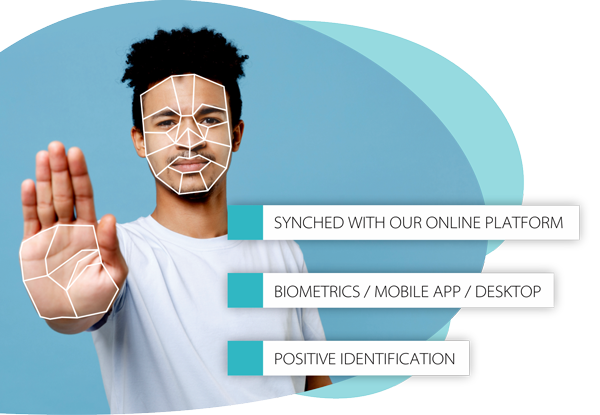 With the changing work environments, you might be looking for a system that allows not only your office staff to clock in for work, but those working from home, traveling staff and also staff working onsite.
Mounted or mobile biometric devices
Mobile clocking on Smartphone
Desktop clocking, allowing employees to clock on their own computers
The ERS Watchdog Productivity Monitoring APP is a productivity software solution that will assist you in increasing workplace productivity by allowing you to monitor your employee's activity on their work computers / laptops once they have clocked IN for work, giving a clear indication of which sites / applications / programs were accessed and for which period of time. It is ideal for work-from-home employees or for those in the workplace.
Monitors Desktop activity and duration of activities, such as sites, programs and apps
Categorizes activities as Productive, Unproductive, Blocked
Alerts when unpermitted program / site accessed
Auto log OUT if inactive
Exports to Time & Attendance
Can link to both Facial & Fingerprint Verification
Dual-Screen monitoring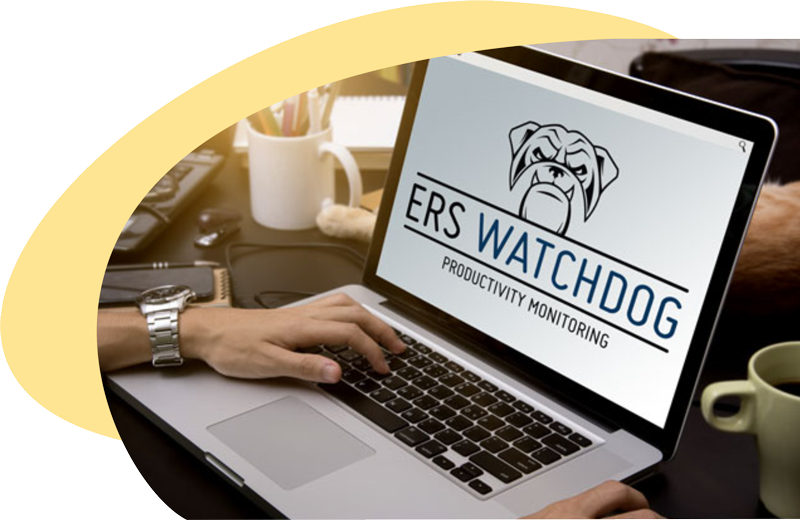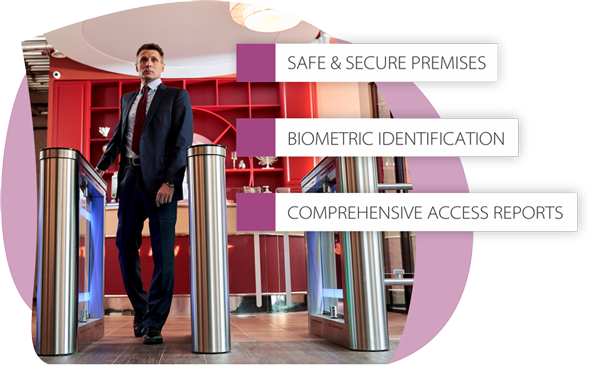 These devices can be integrated with access control hardware such as vehicle barriers, turnstiles and maglocks, ensuring a safer premises.
Only pre-approved personnel can access your premises
Grant access to certain areas to select employees
Reports on who accessed certain areas
Integrates with time & attendance
ERSBio is a market-leader in Biometric Hardware devices ranging from non-contact / touchless Facial Recognition to Fingerprint and Card Machines for positive identification and clocking of employees. Our more advanced Facial Verification devices also include Mask and Body Temperature Detection for secure Access Control.
All our devices integrate with our online Time & Attendance solutions. 
ERSBio's Automated Time & Attendance will reduce your Operational Costs, Lessen the Reporting Burden & Wasted HR Management Time and ensure Increased Profitability.
ERSBio's Biometric and Cloud-based Time & Attendance and Access Control uses Biometric Fingerprint,  Facial or Palm recognition. Our mounted or mobile devices as well as our Mobile Clocking App and Desktop Clocking allow for the positive identification of individuals, helping you monitor and manage your employees.
Our cloud-based system integrates with payroll, cutting out many manual processes associated with payroll. Accurate tracking of employee clocks and times worked is one of the best ways to reduce costs, and cut out fraud and expensive overtime pay-outs.
Our software suite consists of various modules, including Attendance, Time Management, Leave Management, Access Control, SMS Communication, Enforcer Exception Management and Job Costing. 
Thank you to you and your team. They were here in full force and installation went down without any complaints or problems.
ERSBio has cut down our payroll from a 5 day process to just 2 days!
Met tot 500 werkers wat uurliks betaal word, speel ERS 'n baie groot rol om te verseker dat die regte ure per persoon gemeet word en die korrekte betalings daarvolgens gedoen word. Sodoende word onakkurate ure en oortyd uitgesny.
The Time & Attendance Solution they provided totally changed the way we do business.
We have 103 employees with different work schedules and arrangements. The system is a big help in checking work times and exporting to payroll.
It now takes me 1 day to run through the clocks and process the data for the HR Department, as opposed to 3 days or longer on the old system.
We had a very positive experience with everyone, from the Sales team, all the way to installation. Thank you for the quick work, considering how remote we are situated.
We currently have the ERS clocking system installed in 9 provinces and all clocks are administered from one central office.
I would recommend ERS Biometrics to any company looking for a fantastic and user-friendly system. The training was easy to understand and follow.
Access to the Estate is now controlled effectively and accurately.