NON-CONTACT SOLUTIONS
NON-CONTACT SOLUTIONS
Facial or Palm Verification to positively identify individuals for
Time & Attendance and Access Control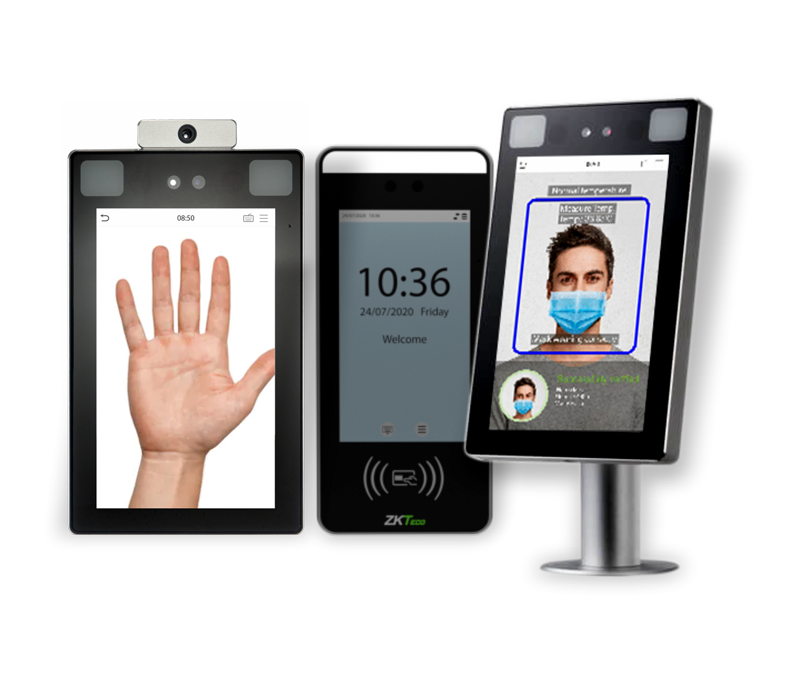 CLOCK FROM ANYWHERE
WEB CLOCKING
Your staff can clock in for work on our online software, which also allows for Facial Verification
MOBILE APP
TRAVELING STAFF
With our Mobile App, staff can clock in for work from any location. Ideally suited for traveling or remote employees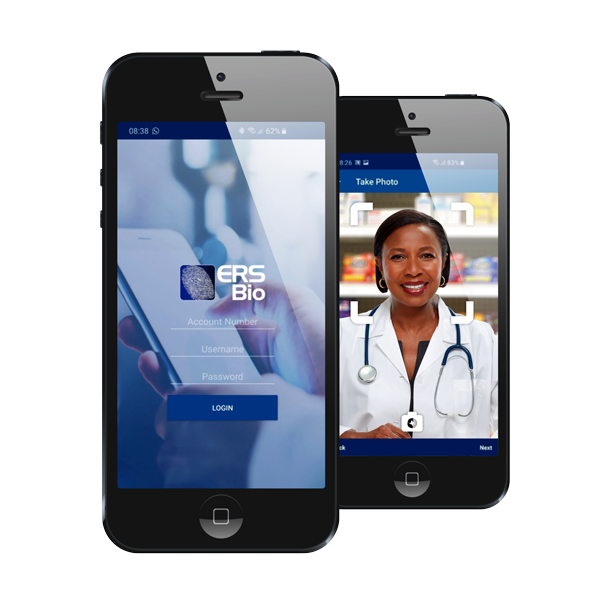 ERS Watchdog
ERS WATCHDOG
Productivity Monitoring Desktop App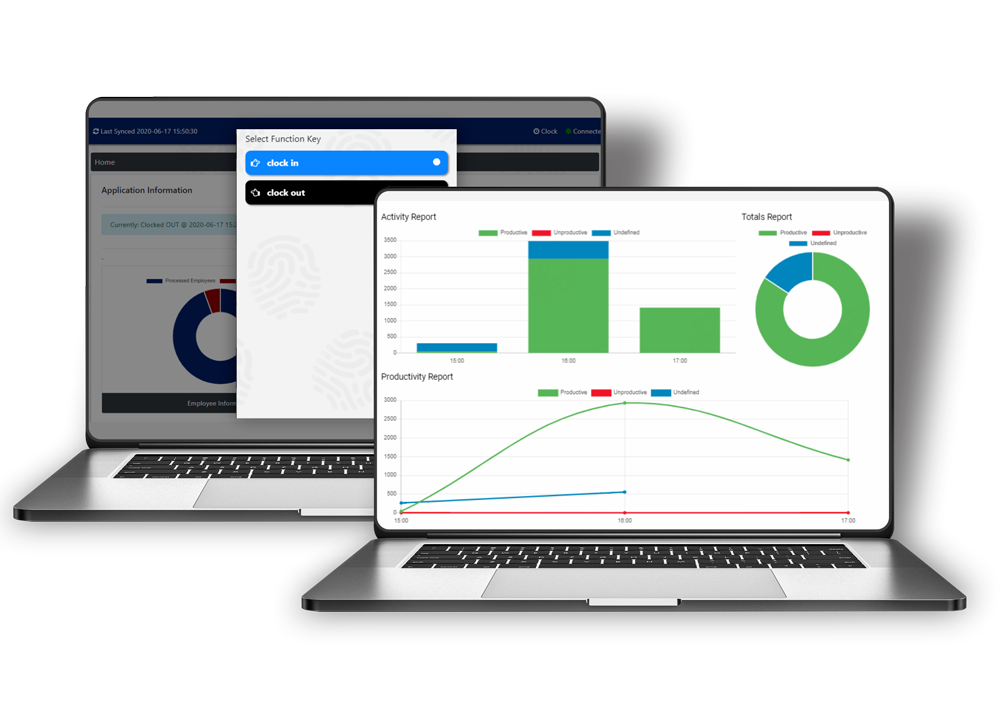 ERSBio is a market leader in Biometric and Cloud-based Time & Attendance and Access Control in South Africa. Through the use of Biometric Fingerprint,  Facial or Palm recognition, our mounted or mobile devices as well as our Mobile Clocking App and Desktop Clocking allow for the positive identification of individuals, helping you monitor and manage your employees.
Our automated solution is cloud-based and integrates with payroll, cutting out many of the manual processes associated with Payroll. Accurate tracking of employee clocks and times worked is one of the best ways to reduce payroll costs, cut out fraud and expensive Overtime pay-outs.
Our software suite consists of various modules, including Attendance, Time Management, Leave Management, Access Control, SMS Communication, Enforcer Exception Management and Job Costing. Our software caters for the small business to the large multi-national enterprises and is specifically tailored to the varying business' needs, no matter the industry.
For more on our software and hardware solutions, click here to see our product offering.
Our Most Popular Product Offerings
The ERSBio Time and Attendance Module enables companies to accurately manage their employee attendance, hours worked, overtime taken, leave submitted, etc. The module takes away many of the manual processes allowing for easy exception management.
ERSBio offers a wide range of Biometric Hardware, including Facial, Palm and Fingerprint Recognition. Our advanced units have the ability to detect whether an individual is wearing a mask or whether their body temperature is within the normal range, granting or denying access
The ERS Watchdog Productivity Monitoring APP will allow you to monitor your employee's activity on their work computers / laptops once they have clocked IN for work, giving a clear indication of which sites / applications / programs were accessed and for which period of time.
Clients &amp Testimonials